Since our foundation, we have stood out for positively transforming the quality of life of our stakeholders in three areas: economic, social and environmental.
Our mission is to contribute strategically and transcendentally to the sustainable development of our communities, through high-impact and social value investments and partnerships.
XIGNUX
SOCIAL RESPONSIBILITY AND SUSTAINABLE DEVELOPMENT
With our Model for Social Responsibility and Sustainable Development, we focus our initiatives in four priority areas (Education, Nutrition, Energy and Community Development) and in four fields of action (Ethics and Values, Planet, Our People and Community).
Projects and initiatives enable us to improve in our Xignux Sustainability Performance Indicators so that we can advance towards a more sustainable business.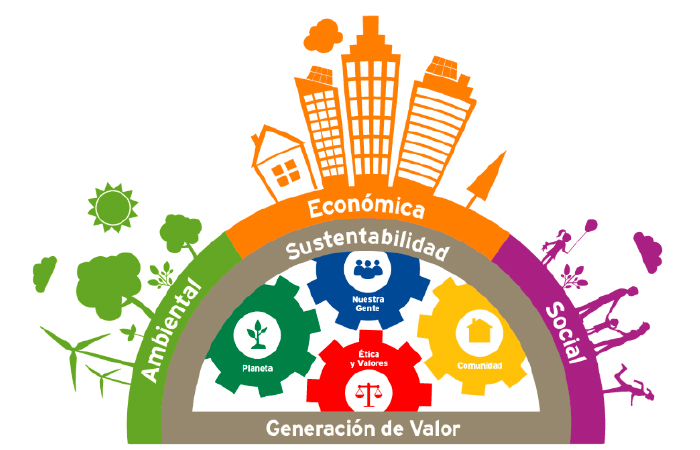 Areas of action

Sustainability Indicators

Initiatives / Strategies

ETHICS AND VALUES

Code of Ethics Deployment
Values campaign
Fostering a Rule of Law Culture

PLANET

Water consumption
Energy consumption
Waste
Recycling

Environmental Forum
Fostering and Environmental Culture
Wastewater Treatment Plant
Pick-Up Trucks using Gas for Fuel
CO2 Emissions reduction

NUESOUR PEOPLE

Turnover
Gender balance
Training & development
Zero accidents

Satisfaction survey
Xignux Value Proposition
Xignux Work Culture
Active Retirement
ANSPAC
Integra Program
Programa de Orientación Vocacional Xignux
Transformando Vidas

COMMUNITY

Rómulo Garza Prize
Xignux Challenge
Xignux UDEM Prize
ZWAN Race
Bachi Color Race
Promotion of Healthy Lifestyle Habits
Reforestation
Drawing Smiles
XIGNUX
SOCIAL RESPONSIBILITY REPORTS
We present you the Xignux Social Responsibility Reports, which detail the social and environmental effort that we promote as a company.